Robert Latta (1865-1932)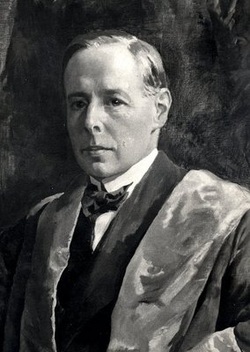 Robert Latta was born and educated in Edinburgh. He graduated MA with first class honours from the University of Edinburgh in 1886. After a further period of study (which led to a DPhil from Edinburgh in 1897), he became Assistant and Lecturer in Logic and Metaphysics at the University of St Andrews in 1892. Latta spent six years at St Andrews before becoming a lecturer in Logic and Moral Philosophy at University College, Dundee, just one year after it had finally been incorporated as a constituent College of St Andrews. Two years later he moved north to the University of Aberdeen to take up the Regius Chair of Moral Philosophy. Here too he spent only two years, possibly because his philosophical interests did not really lie in moral philosophy. Accordingly in 1902, like Reid 140 years before him, he moved to the University of Glasgow. Here he took up the Chair of Logic and Metaphysics, whose occupant at that time still had the responsibility of teaching Psychology, a subject which Latta taught with enthusiasm. He remained in the Logic Chair until poor health led to his early retirement in 1925.
Robert Latta was not a strikingly original thinker, and his lecturing style was not well suited to captivating large audiences in the way that was so often a notable feature of philosophy teachers in Scotland. Nevertheless, he is a quintessentially Scottish philosopher in the fact that both his scholarship and his teaching were entirely formed by the philosophical tradition and institutions of Scotland, around which he moved in just the way many of his predecessors did. At the University of Edinburgh, he studied under James Seth and Pringle-Pattison, at St Andrews he was Assistant to Henry Jones (whom he joined again later in Glasgow) and then to David Ritchie, whose Memoir he wrote as a preface to a posthumously published volume of Ritchie's philosophical papers.
Nor was Latta's own contribution inconsiderable. His volume on Leibniz—a translation of some of Leibniz's chief works with introductory essays and valuable notes and appendices published in 1898—was for some time recognized as the standard English book on this philosopher. He also jointly authored a valuable logic textbook with Alexander Macbeath, published after his retirement. And if, as a teacher, his lectures differed markedly from the brilliant and popular style of his colleague Henry Jones, they were especially well suited to smaller classes. The abler and more serious students found Latta's lectures on both Logic and Psychology to be superbly organized, delivered with precision and lucidity, and of great educational value in their presentation and appraisal of rival theories.
Outside the lecture room, Robert Latta was an ardent Liberal in politics and Chairman of the College Division Liberal Association in Glasgow.
Post-Enlightenment Philosophers
Thomas Carlyle (1795-1881)
James Hutcheson Stirling (1820-1909)
Robert Flint (1838-1910)
Sir Henry Jones (1852-1922)
C A Campbell (1897-1974)
George Elder Davie (?)